About Rollforming Machines
---
The Workhorse Series of rollformers
---
Engineered for customers, who want Samco quality, combined with the features that would most help their business.
Beyond the rollformers we've already designed, Samco can apply the Workhorse™ principles of affordability, reliability, and functionality to any rollformer, for any industry.
Workhorse Ironclad Panel Roll Former
---
Multiple profiles or double hi with rapid change over using rafting.
Flying shear provides continuous non-stop production as an option.
Variable speed control and programmable length system.
Quality roll tooling for custom profiles available.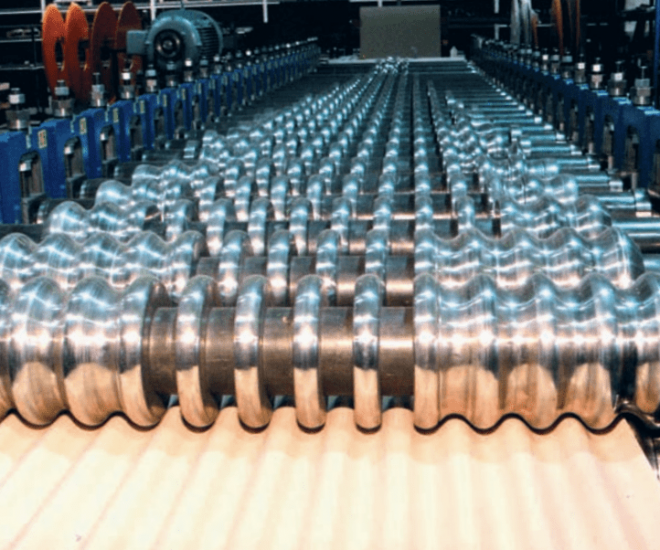 Stud & Track Workhorse Roll Former
---
The affordable Workhorse™ take stud and track rollforming back to basics. This versatile rollforming machine gets the job done, just like any good Workhorse.™
Makes both stud and track
Can be tooled for furring channel, angle, cold rolled channel, and corner bead