About Roll Tooling
---
Working to save you time and money through our innovative rollform tooling equipment. Proper design and precise workmanship go into every set of rolls that we ship. We also replace tooling on any rollformer – even if it is not a Samco product.
Our Roll Tooling Machinery Advantages
---
To make replacing a set of roll tooling easy for our customers, we have set up tooling tryout mills on our shop floor.
After we make the new roll set, we try it out on our rollformer first.
When our rollform tooling equipment is shipped to you, it's ready to go.
It's important to us that your production is only down for the amount of time it takes to get the rolls changed.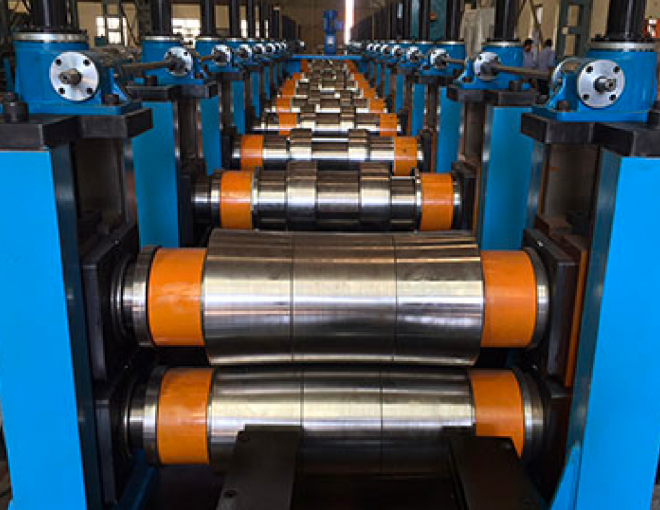 Copra FEA
---
Samco uses Copra® FEA (Finite Element Analysis) for many of our customer's new designs. This gives us the ability to test our rollform tooling equipment on a virtual tooling tryout mill before the mill is even built on the shop floor. The advantage of this is that it pinpoints potential forming problems, and predicts actual strip shape at each roll stand.
This is extremely valuable to our customers who are looking to design complex profiles, and we are proud to be among the leading rollforming designers in North America who are using the software to its full potential.
To learn more about how we tame metal, check out our High Strength Steel article.