Providing solutions and service that surpass customer expectations.
---
Global Rollformer Support
Our partnership doesn't end with the successful delivery of a rollforming line. Samco offers a high level of two-way communication, even after the line is running. Our service includes easy telephone or online support.
We provide on-site service anywhere in the world. Should you need a roll forming machine upgrade at any time, or you require spare parts even decades beyond your date of installation, we're there.
Samco is proud to support positive and continuing relationships with all its customers.
Preventative Maintenance Program
Our Preventative Maintenance Programs put Samco Machinery field support technicians at your site for a scheduled number of visits throughout the year.
During each visit, our technicians perform a predefined set of preventative maintenance activities to help maximize the availability, reliability, and efficiency of your rollforming equipment and technologies.
Our program can also be configured to include options such as replacement parts and repair labour, as well as additional scheduled labour for other operations support services. We provide a comprehensive single agreement that maximizes rollforming equipment uptime and provides a fixed annual equipment maintenance cost.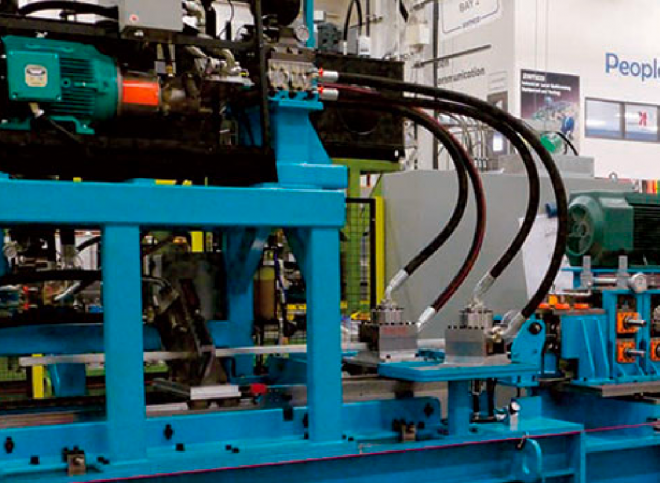 On-Site Start-Up & Commissioning
Delivering quality on-site start-up service, Samco provides line layout drawings, engineered product drawings, precision alignment, and more. To learn more about this process, please head over to our On-site Start-Up & Commissioning page.
Samco's warranty policy is as follows:
Warranty period of up to 12 months as per terms and conditions.
Warranty coverage activated once line is paid in full.
Warranty PARTS INCLUDED ONLY. Labour, travel, and accommodation expenses are the buyer's responsibility.
The purchaser agrees that:
Purchase components are covered under separate manufacturer's warranties.
All equipment will be used and maintained properly as per Instructions of Use and Maintenance provided by Samco.
Customer will perform the regular preventative maintenance services according to schedules provided in Samco's manuals. Maintenance logs must be kept at all times and be available for all warranty claims. Failure to do so will void warranty.
Please note that excluded from this warranty are the wear items: cut off inserts, punches and die buttons, roll tooling, all electrical, and normal wear and tear items.